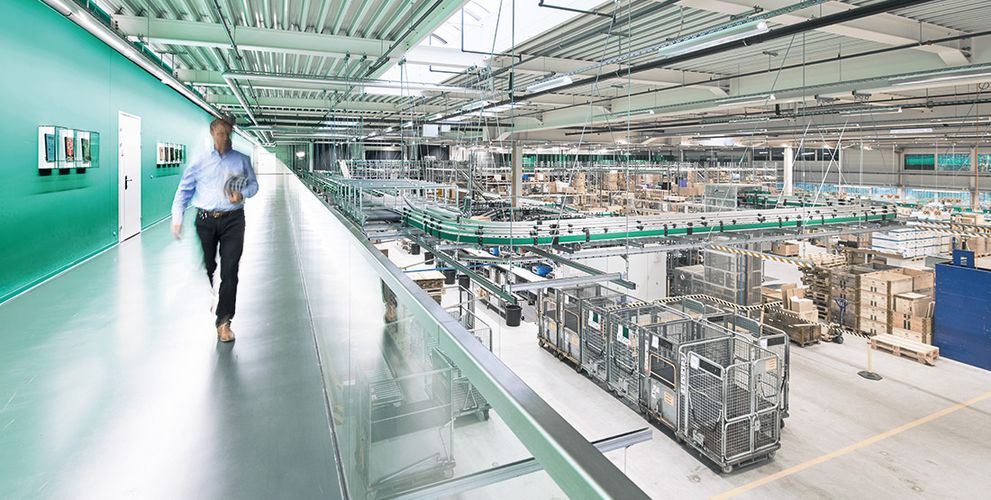 Export
Services for international companies
Customs formalities can get complicated depending on the country and goods. This is where the Brütsch/Rüegger Tools export team comes into its own. It is clear that direct exports from Brütsch/Rüegger Tools to a customer's foreign plant are in most cases the more cost-effective option compared to the indirect route via their own customs clearance.
Brütsch/Rüegger Tools has the status of an EU supplier. The recipient pays only pays import sales tax and no customs costs or disbursement fees. Other services include customs tariff numbers / proof of origin, certifications of origin, packing lists in a choice of five different languages and PDF invoices. Direct shipping from Brütsch/Rüegger Tools spares the customer laborious internal customs clearance and packing effort.
If we receive your order by 4 p.m. CET, your order can be delivered in Europe within 24 hours thanks the VIP status of our logistics company UPS. The Brütsch/Rüegger Tools export team will take on all the administrative customs clearance work for global shipment. This includes issuing a delivery note, the declaration of the customs tariff number and the country of origin, the proforma commercial invoice, the packing list, certificates of origin, customs declaration, shipping order and the administrative work for credit operations. Delivery within 48 hours, the world over.
Customers all over the world tell us that an order placed with Brütsch/Rüegger Tools is delivered lots earlier than if it had been processed by the local representative of the manufacturer! If you're a Swiss company with subsidiaries abroad that needs to meet high quality requirements, it's worth sending an e-mail to export@brw.ch. Get rid of your exporting concerns!
Our export services: Benefits for Swiss customers at a glance
Customs tariff number / proof of origin
Reduction of administrative costs
EU customs clearance
Reduction of additional order costs such as disbursement fees and customers costs
Certification of origin
Free of charge for customers
Packing lists in DE/FR/EN/IT/ES
PDF invoice means no need for translation
Minimisation of risk of loss
Europa: Delivery with 24-hour service
Goods delivered the next day
Worldwide: Delivery within 48 hours
Goods delivered a lot quicker than by local representative of the manufacturer
For employees on site:
ToolShop www.brw.ch also available in English and French
Extreme delivery flexibility
Consignments can also be delivered to construction and assembly sites without an address, such as nearest garage, etc.