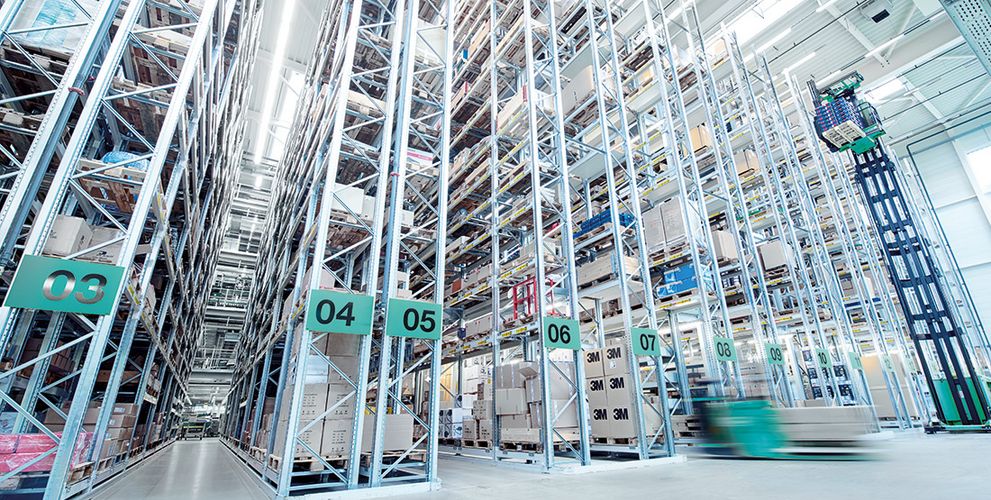 ToolCenter Urdorf
"One of the most modern logistics facilities in Switzerland for MRO items"
The new ToolCenter, built in 2011, on the Bergermoos industrial estate in Urdorf is milestone in the history of Brütsch/Rüegger Tools, which is soon to span 140 years. Alongside expanding the range and new services, the Brütsch/Rüegger Tools name guarantees the flawless processing of the core business. We want to continue to be the measure of all things with a supply readiness of nearly 100% for warehouse items and delivery speed (order by 5:30 p.m. and get it the next morning). In order maintain this position, additional logistics capacity was necessary and the limits of the "In the Luberzen" plant were imminent.
The new storage and logistics hub is a guarantee for us and our customers that the foundations of our joint success will remain firmly in place. At the same time, the ToolCenter contains the ToolStore which has extended sales and exhibition space for our shop customers.
At the beginning of 2013, the administrative building of the ToolCenter was ready for us to move into and Brütsch/Rüegger Tools was united at the Bergermoos location.
Facts & Figures
Planning

2007 - 2009

Work commenced

13 April 2010

Construction time

18 months

Commissioning

From Nov 2011 to Jan 2012

Storage surface area

> 16,000 m2

Building's volume

> 100'000 m3

Types of storage:

modular shelving system, pallet rack storage with and without gallery, automated small parts store, multi-function buffer store, floor storage space, dangerous goods rooms